A Card Cannot Be Added to Apple Wallet: You could occasionally experience problems with the Wallet app on your device. The first step in using a card with Apple Pay is to add it to the Wallet app. For a variety of reasons, you might be unable to add a card to your wallet. I'll discuss these problems in this article along with some solutions.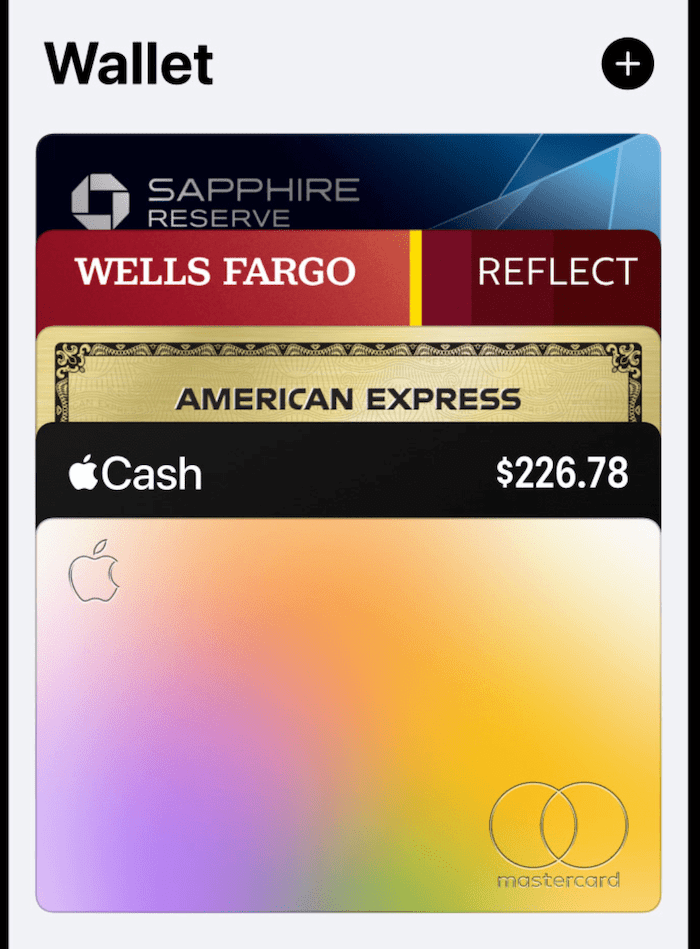 You can save your cards, passes, tickets, and more in your wallet app. Your credit, debit, or prepaid cards can add to your Wallet. You won't be able to use Apple Pay if you can't connect a debit or credit card to your Wallet. You can accomplish this on a Mac, iPhone, or iPad. Try the following ideas if you're having problems.
Initial things to look for
Before continuing, it is possible that your card is not supported and, as a result, may not be compatible with Apple Pay if you encounter an error message that says Could Not Add Card or Invalid Card. To confirm that your card may be used with Apple Pay, get in touch with your financial institution (such as your bank).
Your problem might be short-term because Apple's servers for Apple Pay & Wallet could be offline. Check this out by visiting the Apple System Status page. If the service is down, select Apple Pay & Wallet on the status screen and click to view the notification. In this instance.
The use of Apple Pay is not universal. Are you in an area where Apple Pay accepts? To find out whether local or regional banks accept Apple Pay and where it offers it, consult this paperwork.
Your device could not support it, which would prevent you from adding your card. For a list of Apple Pay-ready devices, go to this documentation. Not every model of iPad, iPhone, Mac, or Watch has Wallet capability.
You cannot add a card if you are under 13 years old.
Sign out of Apple ID on your device, then sign back in. Open the Wallet app after logging in to try again.
On an iPad or iPhone, you cannot add a card for Apple Pay
Restart the iPhone's Wallet app. Swiping up from the bottom of your screen and pausing in the middle will bring up the app switcher. Tap Wallet to select it.
Check to see if your iPad or iPhone is up to date. Access Software Update by going to Settings > General.
Restart the computer: To turn the power off, go to Settings > General > Shutdown and slide the slider. Till you see the Apple logo, press and hold the top or side button.
Make sure your device is using Wi-Fi or a cellular connection to access the Internet. To fix common connectivity issues, try these:
then switch it back off after activating Airplane Mode.
Make sure to Use Cellular Data turn on for Wallet if you use a cellular connection to access the internet. Turn on Wallet after selecting Cellular under Settings.
Reset the Wi-Fi router. Replug it after unplugging it.
Disable your VPN if you are using one, and then try again.
Set Automatically can activate by going to Settings > General > Date & Time. Make sure your settings are accurate.
Make sure the region on your Apple ID configures properly. Tap [your name] > Media & Purchases > View Account under Settings. If prompted, login, then select Country/Region.
By heading to Settings > [your name] > Payment & Shipping, make sure that your address information, including your zip code, is correctly entered.
On a Mac, you cannot add a card for Apple Pay
Start your Mac again. You can accomplish that by selecting Restart from the Apple () menu.
Visit System Preferences > Software Update to make sure your Mac is up to date.
Ensure that your Mac has an Internet connection. Try this advice if you're having problems:
Restart the Wi-Fi.
Reset the Wi-Fi router.
Turn off your VPN and try again if you are using one.
Disable your antivirus program and try again if you are using it.
Select "Set date and time automatically" under Date & Time under Apple ( ) menu > System Preferences. Make sure your settings are accurate by clicking Time Zone.
FAQ
What takes place when a card is added to Apple Wallet?
You may use Apple Pay to make safe purchases at shops, on public transportation, in apps, and on websites that accept Apple Pay by storing your cards in the Wallet app. Use Apple Cash in Messages to send and receive cash from loved ones and to make purchases from participating merchants.
Why is it that I can't add a card to my Apple Wallet?
To find out if they accept Apple Pay, check with your card company. Update to the most recent version of watchOS, macOS, iPad, or iOS. Ensure that the nation or area you are in is one that supports it. Verify your device's Apple Pay compatibility.
I only have my credit card information and CVV; may someone use that?
The only information a thief needs to make an online purchase is your credit card number, expiration date, and CVV number. Giving your CVV number to reputable merchants is normally safe, but it's not always essential. The CVV code is often not necessary when using a card in person.
The security of Apple Wallet
Compared to using an actual credit, debit, or prepaid card, Apple Pay is more secure. For purchases to be made on your iPhone, Apple Watch, Mac, or iPad, you must use Face ID, Touch ID, or your passcode. Your real credit card numbers are not kept on your device or on Apple systems, and neither is your name or identity shared with businesses.
Read more: