A lot may go wrong during the complicated process of Shut Down. Check out our troubleshooting advice if your Windows 10 or 11 computer becomes stuck.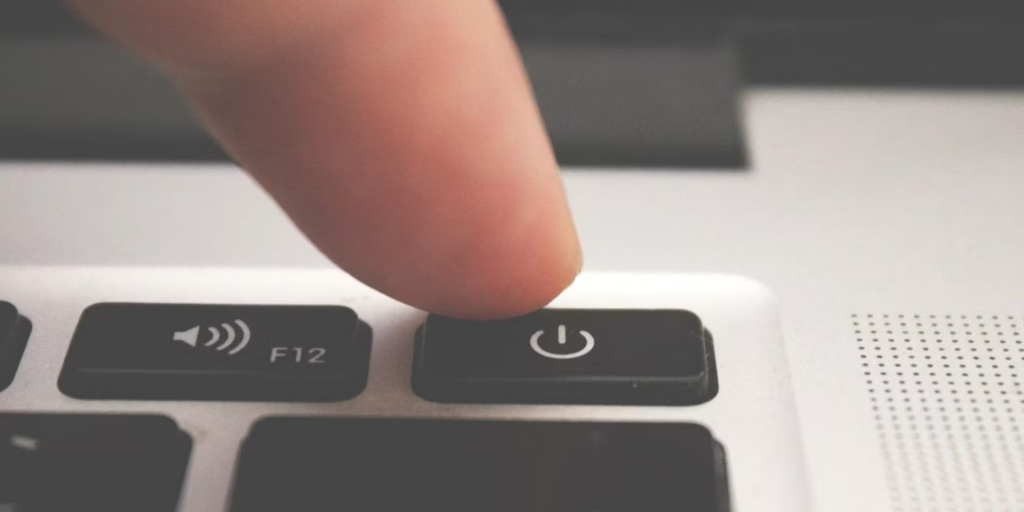 Windows shutdown appears to be a straightforward procedure. How difficult can it be to just shut off your computer?
But shutting down involves more than just turning off the electricity. Windows must stop all running programs, save data, and delete unnecessary data from its memory. Even though the shutdown procedure usually just takes a few seconds, the intricate set of processes that operate in the background may get confused. As a result, the system either never truly shuts down or does so very slowly.
1. Inspect for software issues If there are Shut Down problems
Programs are frequently the root of shutdown problems. When closing down your computer, if the "Programs need to close" question appears instead of the "Shutting down…" screen, you most likely have a software issue.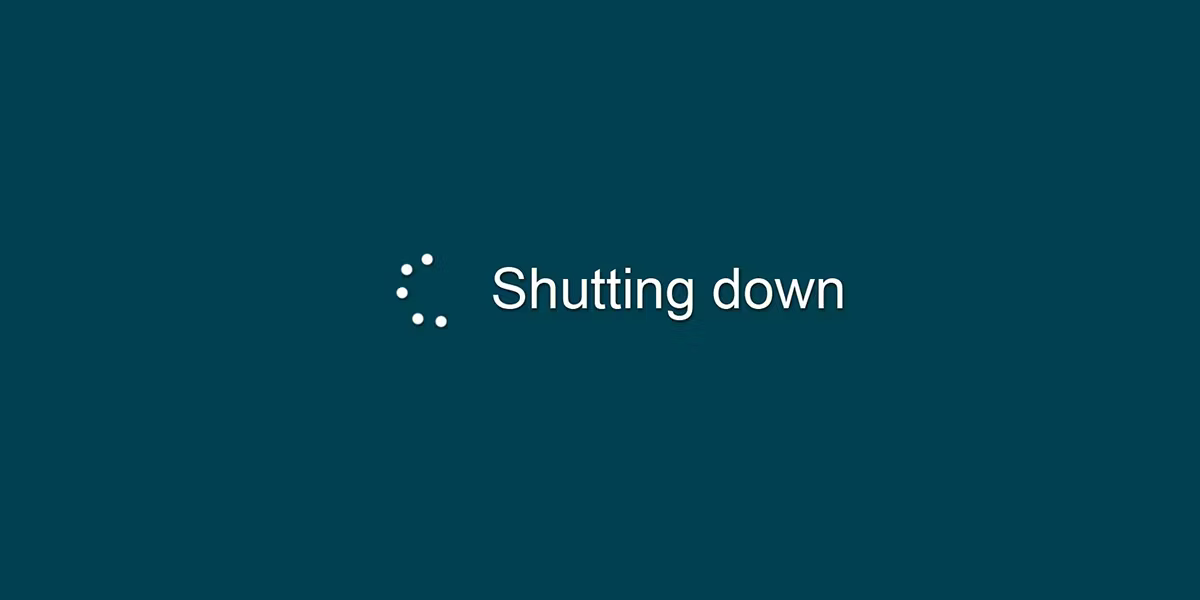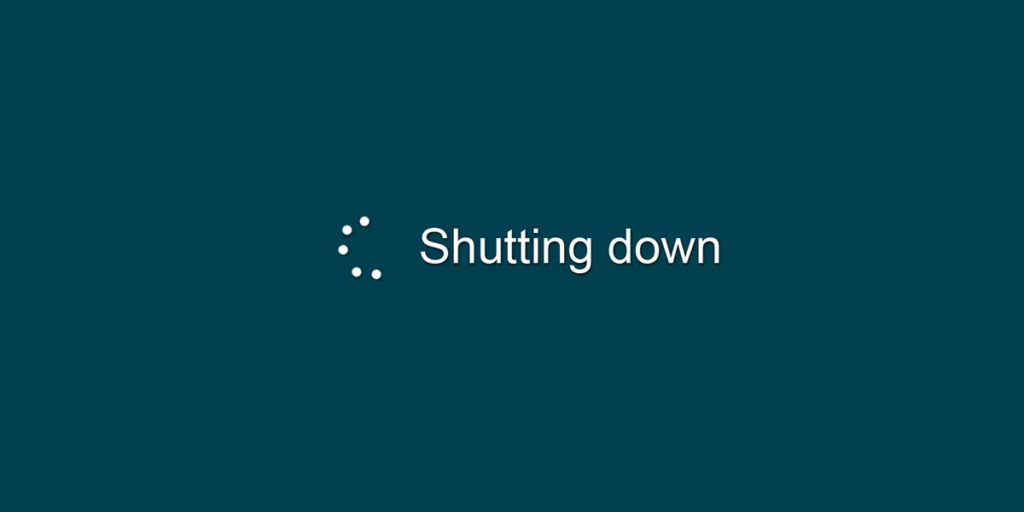 Windows should display a list of applications that require closing. Most of the time, the system will automatically shut them, but occasionally it won't. This happens frequently when you have a software open that requires data saving.
Click Cancel to stop the shutdown process, and then double-check that all open apps have saved your data. In the future, keep in mind to save before closing down, which should hasten Windows' shutdown.
However, this doesn't always work. Even if the list of applications that need to be closed occasionally appears to be empty or to display just momentarily, your computer never reaches the shutdown page. This indicates that a software is to blame for your problems. After making an effort to shut down, launch Task Manager and examine the apps that are still active by checking their memory consumption and descriptions.
It might not be simple to fix a software once you've determined that it's probably the problem. The program could require patching or re-installation. Before turning off your computer, you may also try manually ending the software with Task Manager. It could take some trial and error to figure out which program is causing shutdown to hang.
2. Check for power problems
Windows shutting down slowly might potentially be a power-related problem. Give the Windows power troubleshooter a brief try before making any changes to your system settings; it could be sufficient to resolve your problem.
Right-click Start and choose Settings.
Go to Update & Security and select Troubleshoot from the left menu.
Click Power > Run the troubleshooter from Find and repair additional problems.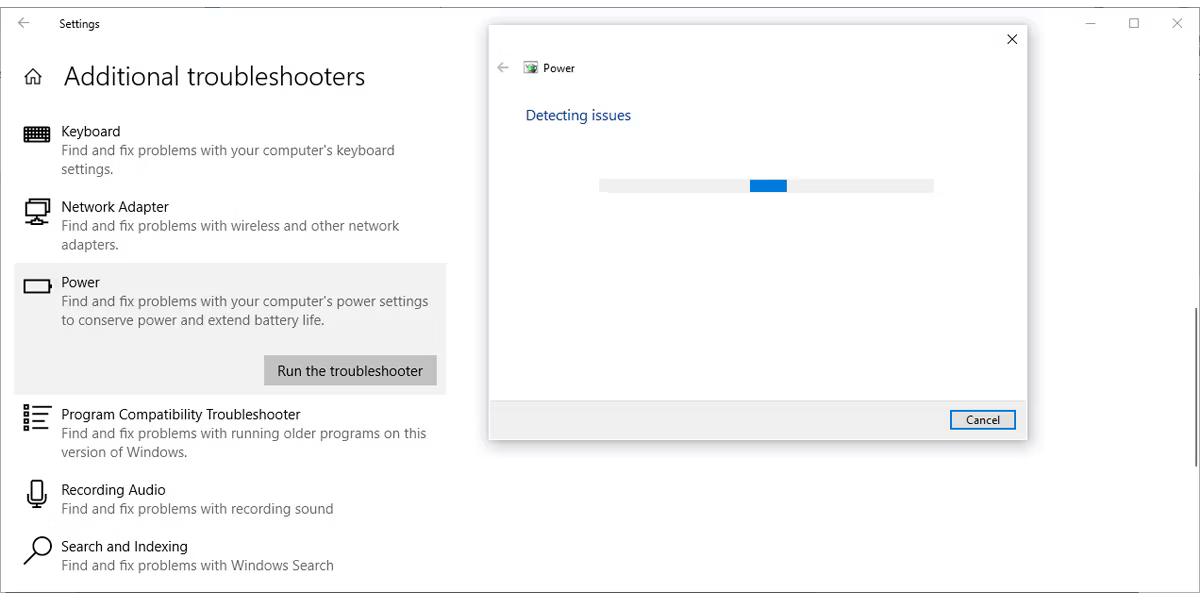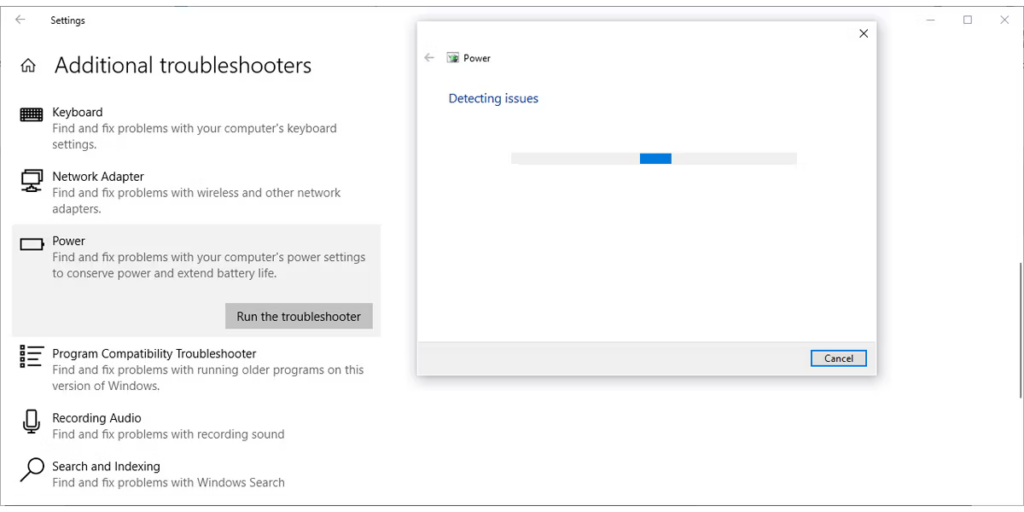 3. Inspect for process issues
When Windows shuts down, it stops a number of system tasks and packs up data as necessary to ensure a smooth system startup the following time it's required. However, if a process hangs while being shut down, you won't know which one because the default "Shutting down…" page provides no information.
By making changes to the Group Policy, you can modify this. Here is how to go about it:
Find gpedit in the Start menu search box and choose Run as administrator.
Navigate to Computer setup > Administrative templates > System in the left pane.
Scroll down to Display very comprehensive status messages in the right window.
Choose Enabled.
To save your updated system settings, click Apply > OK.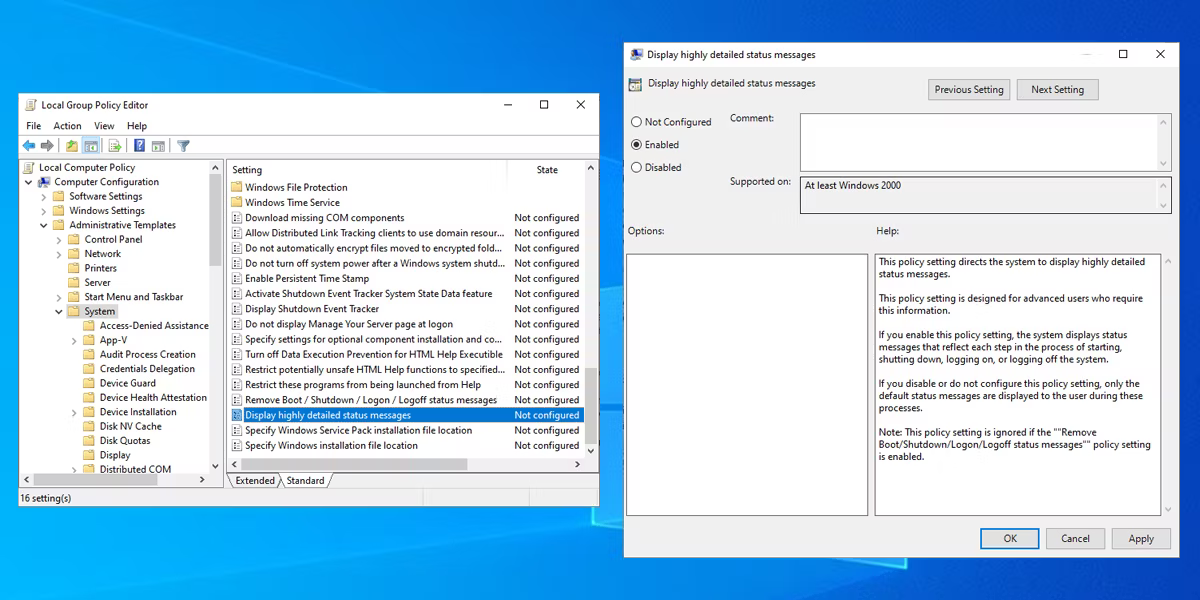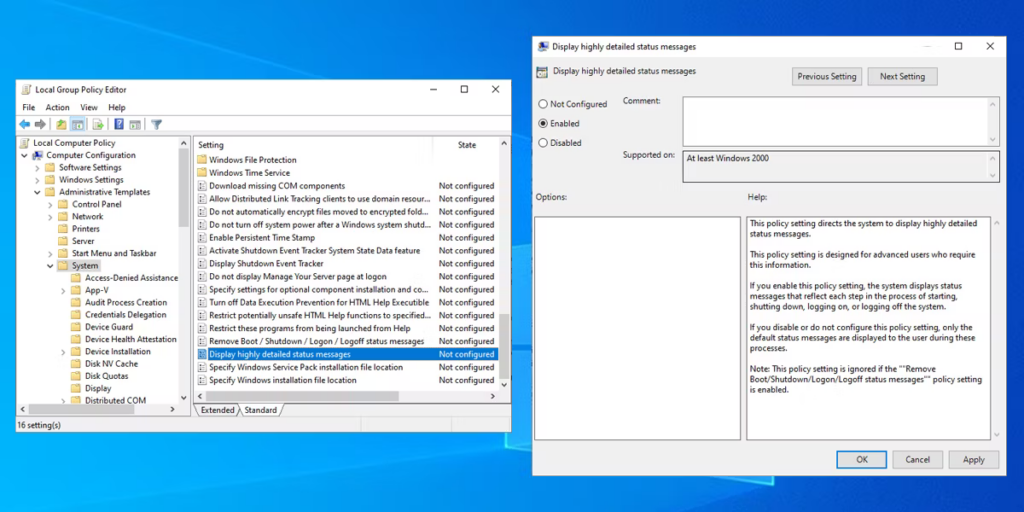 On the Shutting down… page, you will now see a list of processes that are shutting down, which might help you identify the root of the issue. There could be a problem with Windows Update, and managing Windows updates might use some improvement.
Hardware driver corruption and persistent network processes are two additional frequent issues.
4. Verify again for issues with the operating system or drivers
After modifying the policy, you can discover that a driver or a process problem that you don't understand or don't know how to address is causing your shutdown screen to hang. It's a good idea to update both Windows and your drivers in these circumstances.
Give Windows a chance to install the most recent version if you've put off updating for a while because it can speed up Windows shutdown.
In order to open Windows settings, press Win + I. Then click the Check for updates option under Update & security > Windows update.


Use the Restart now option in the Settings app if Windows needs to restart in order to apply downloaded updates. A restart appointment may be made right here. As an alternative, you can select one of the Update-related choices under Start > Power.
Your drivers are also updated automatically by Windows 10. This has a history of wreaking mayhem. It may be necessary to manually reinstall outdated or specific drivers.
If another solution hasn't already been found, perhaps checking Windows Update will. But if your "Shutting down…" screen is still sluggish or frozen, keep reading.
5. Turn off Fast Startup
Fast Startup preloads specific boot information before you power off your computer in order to reduce the time it takes Windows to start up. It could speed up the process of turning on your computer, but it will take longer to shut it off.
To disable Fast Startup, adhere to following steps:
Activate Control Panel.
Choose either Large icons or Small icons from the View by menu.
Activate Power Options.
Click Choose what the power buttons do in the left menu.
Choose Modify settings that aren't working right now.
Select Turn on rapid startup under Shutdown settings and deselect it.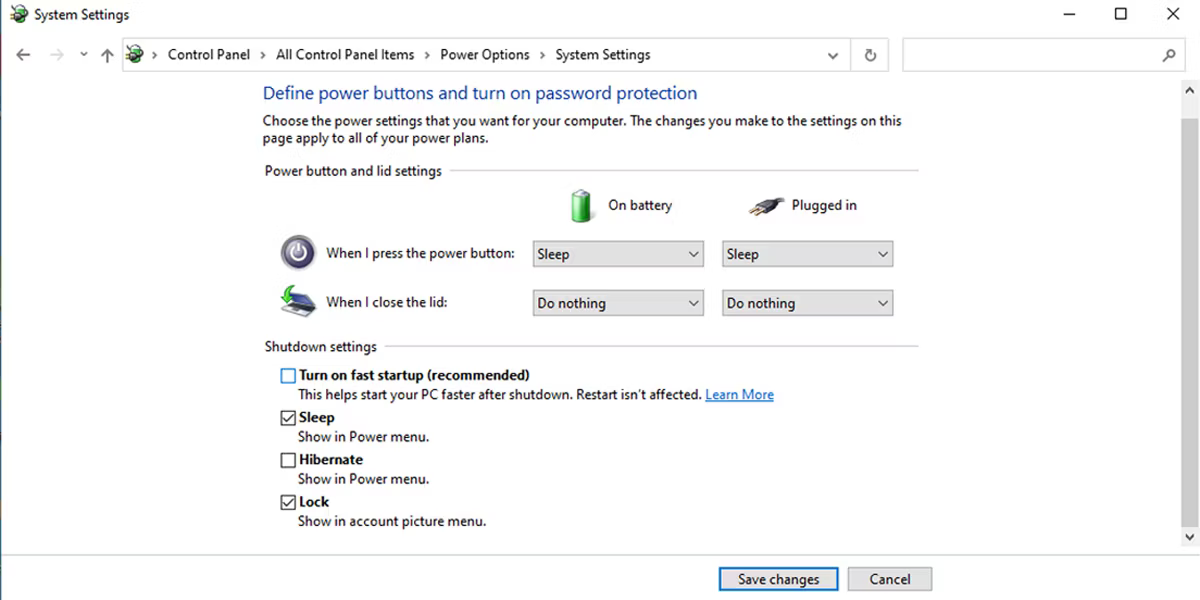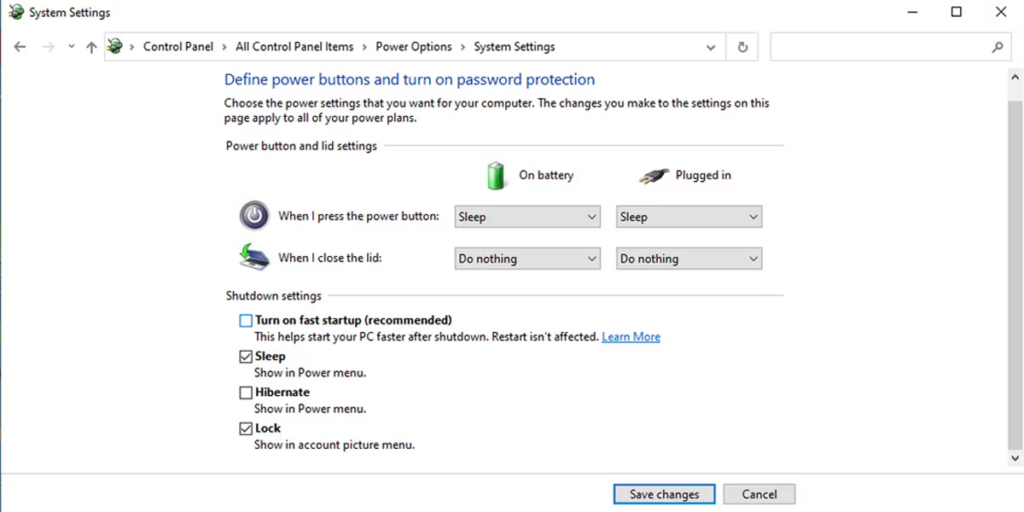 6. Check for issues with page files
The Page File functionality in Windows effectively functions as an addition to your RAM. The least-used RAM data is transferred to a page file on your hard drive when your system requires more memory than it has available, allowing more crucial data to be preserved in memory.
For security purposes, clearing the Page File at shutdown may occasionally be enabled. This is due to the possibility that the page file's data might provide a security vulnerability. However, clearing the file upon shutdown might take some time, thus this might be the root of your issue.
Launch Registry Editor while logged in as the administrator.
To access memory management, go to HKEY LOCAL MACHINE > SYSTEM > CurrentControlSet > Control > Session Manager.
Find and open ClearPageFileAtShutdown in the right pane. Value data is enabled and may cause the shutdown procedure to be delayed if it is 1.
Value data should now read 0; click OK. You'll see the difference after you restart your computer.


Please be aware that the page file may have been deleted for a cause if you are using a PC from your place of employment. Before altering the option, you might want to consult with your IT team to avoid angering the techies at your firm.
7. Check for Disk Drive Issues
If you're still experiencing problems, a hard drive (HDD) or solid state drive (SSD) issue may be to blame. A damaged or failing disk may attempt to save data to corrupted locations or hang while storing data, which prevents termination.
Open This PC, right-click the Windows system drive, and select Properties > Tools to view the health of your hard drives. Select the Check button from the Error checking menu. Click Scan Drive after that.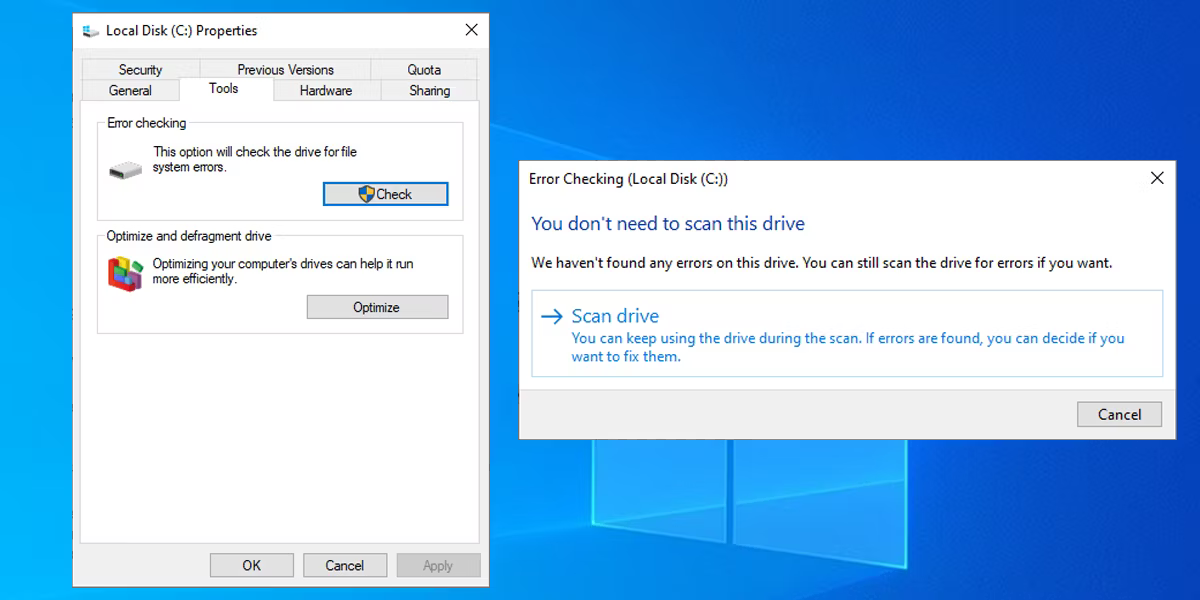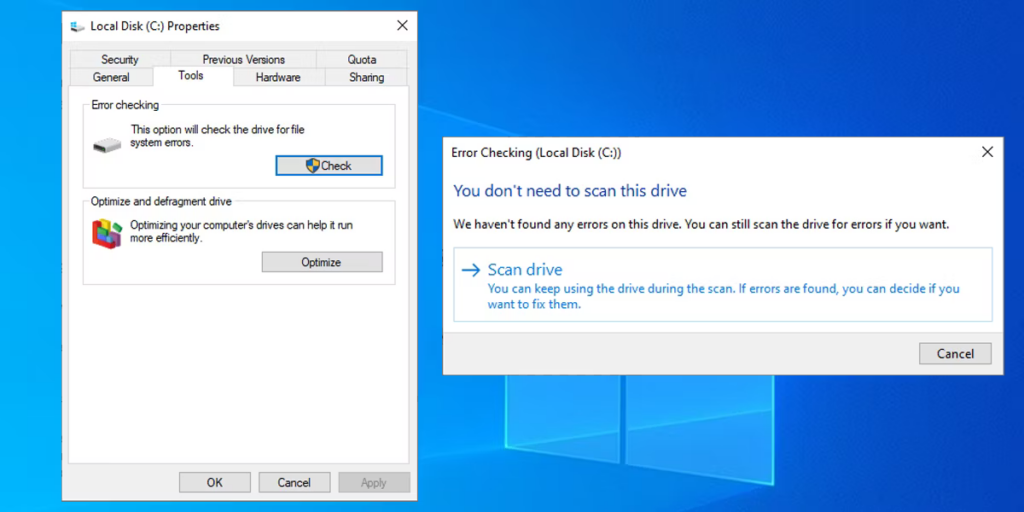 8. Modify WaitToKillServiceTimeout Value
Windows notifies all running programs and services when your computer is shut down, ensuring that no work is lost. By default, Windows intervenes after five seconds and terminates any open applications or services.
Windows's wait time is determined by the WaitToKillServiceTimeout setting. Your computer will take a little longer to shut down if you changed it out of caution so you wouldn't accidently lose your work.
You may check this Registry key value in the following ways:
With administrator privileges, launch Registry Editor.
Navigate to Control in HKEY LOCAL MACHINE > SYSTEM > CurrentControlSet.
Check the set value in WaitToKillServiceTimeout by opening it. The value is presented in milliseconds, so keep that in mind. If Value data is set to 10,000, Windows will hold open programs and services active for 10 seconds before closing them.
Reset the Value data to the default value of 5000.


You shouldn't set a figure lower than 5000, regardless of how much you wish to hasten your computer's shutdown, in order to ensure that the programs will go down without crashing.
Embrace Your New, Quick Shut Downs
It can be quite frustrating to have a computer that hangs when you shut it down, but perhaps these suggestions can help you fix the problem. Although it can be tempting to just press the power button, keep in mind that doing so could result in the loss of any saved information. Don't overlook the problem; fix your computer's improper shutdown and shorten startup time.
Frequently Asked Questions
1. Will Microsoft end support for Windows 10?
Windows 10 will thus be discontinued. How does that function? The statement that "Microsoft will continue to maintain at least one Windows 10 Semi-Annual Channel until October 14, 2025" is the most intriguing part of the support lifecycle pages for Windows 10 Home, Pro, Enterprise, and Education. Hope you are satisfied with my answer.