AirDrop reports: You could occasionally see the following AirDrop issue: "No People Found" error message when trying to AirDrop something to share. No one in the area is available to share with. Even if the person you are sending the message to is very close to you, you can be astonished to get it. It appears that AirDrop is malfunctioning because it is unable to detect nearby Apple devices. There could be a number of factors for this issue. It's possible, for instance, that the other Apple device configures to reject AirDrop requests. You can't use AirDrop until you resolve this issue.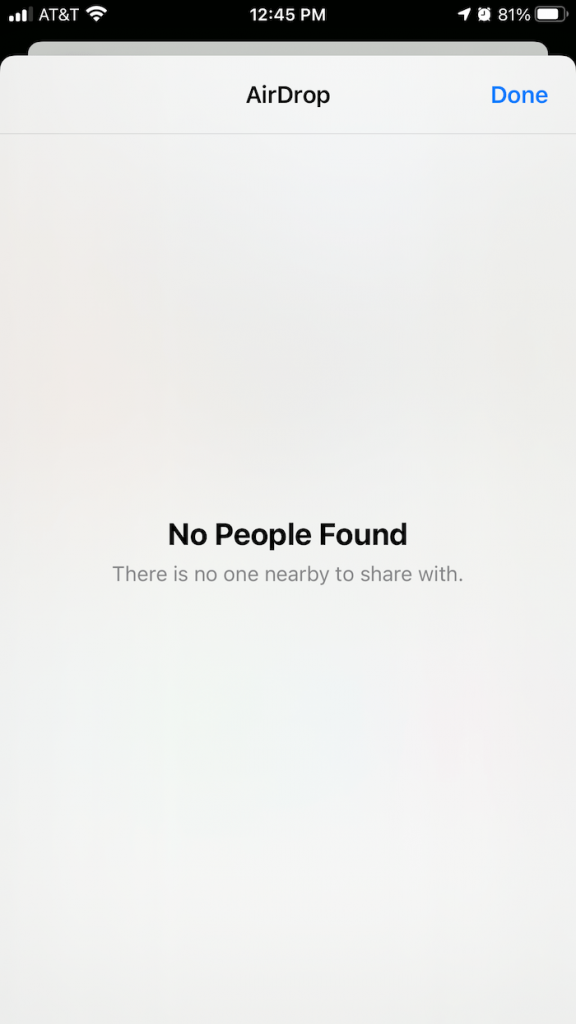 Corrections for the "No People Found" error in AirDrop reports
Make sure you and the recipient of your message are close to one another; ideally, you should be around 33 feet apart (10 meters). Moving closer and trying again advise if you are too far apart for AirDrop to establish a connection.
Make sure that iOS, iPad, or macOS are all up to date on both devices.
Make sure both devices have Wi-Fi and Bluetooth turned on.
On both devices, make sure Personal Hotspot disabling(Settings > Cellular > Personal Hotspot or Settings > Personal Hotspot).
Try it again after restarting both devices.
Verify the other device's AirDrop settings. On the iPhone, iPad, or Mac, Control Center is where you may access these settings. Launch Control Center, then choose AirDrop. On an iPhone or iPad, hold down the Wi-Fi button while looking for the AirDrop button until the menu appears.
Verify that one of the following choices use by the other device:
Only Contacts: Make sure your Apple ID's email address or phone number is in the contact card on their device if this option is Choose.
Everyone. When utilizing AirDrop, the device will be visible to all Apple devices.
Turn off AirDrop on both devices, then turn it back on:
Go to Settings > General > AirDrop on your iPhone or iPad. After turning it off, turn it back on.
Click the Control Center icon in the menu bar to launch it on your Mac. Toggle the AirDrop icon on and off by clicking it, then toggle it back on. As an alternative, launch Finder, click AirDrop in the sidebar, pick No One from the "Allow me to discover by" drop-down menu, then select Contacts Only or Everyone. If AirDrop isn't shown in the sidebar, open the Finder menu, pick Preferences, then the Sidebar tab, and make sure AirDrop is checked.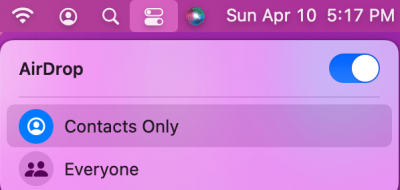 Ensure that AirDrop is not subject to Screen Time restrictions.
Go to Settings > Screen Time > Content & Privacy Restrictions on your iPhone or iPad. [Enter the password for Screen Time] Make sure AirDrop is enabled and that allowed apps allow.
Make sure AirDrop check in Mac's System Preferences by opening Screen Time, selecting Content & Privacy and then clicking the Apps option.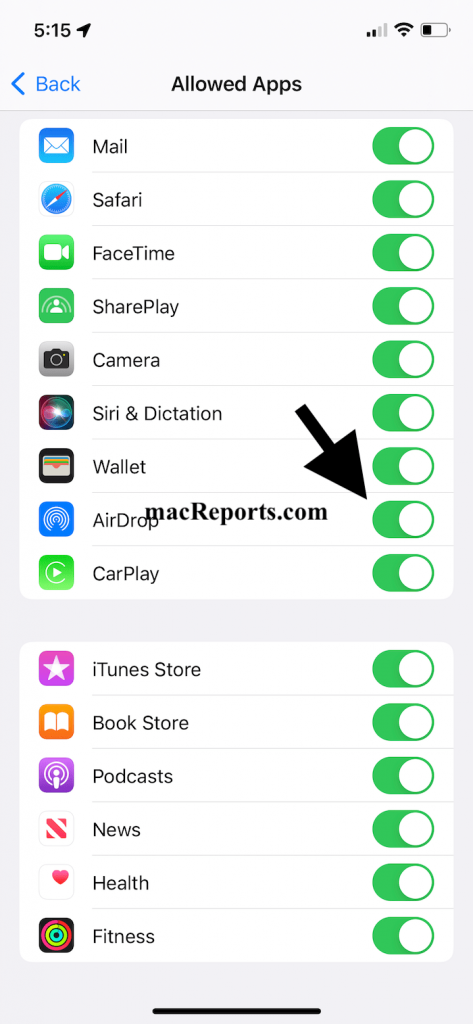 When using AirDrop, if you are unable to see a Mac, it's conceivable that a firewall is obstructing the connection. Click Security & Privacy in System Preferences, then select the Firewall tab. When prompted, click the lock and type the administrator password to unlock this section. Make sure "Block all incoming connections" is not selected after choosing Firewall Options.
FAQ
Why do AirDrop reports on the iPhone claim that no people were found?
Most likely, AirDrop is not configured correctly, which is why you are seeing the AirDrop no people discovered issue. Only when all requirements are satisfied will AirDrop function; otherwise, it won't. Ensure that AirDrop turns on for both devices. On both devices, enable Bluetooth and Wi-Fi.
Can I access the history of AirDrop reports?
And if you're looking for a means to find out what you've sent via AirDrop to other people, there isn't one, sadly. You cannot see the files you have sent to other devices, including an iPhone or a Macbook, because AirDrop does not maintain a history of files being shared or received.
Can AirDrop be used to find someone's phone number?
Security company Hexway cautions that while using AirDrop to share files on an iPhone, it's possible for anybody in the area to discover your phone number. The phone number of the iPhone is not publicly disclosed. Instead, it sends a few bytes of the number's so-called hash.
Does AirDrop require Wi-Fi to operate?
Or does AirDrop require Wi-Fi to function? In reality, AirDrop works without a Wi-Fi connection. You don't have to be connected to a Wi-Fi network, even though Wi-Fi must turn on. because neither the internet nor a personal Wi-Fi network uses in this transfer.
Read more: